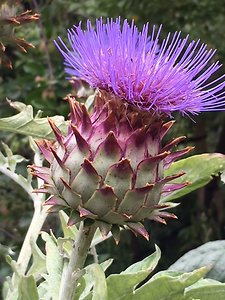 How can herbs help You?
Herbs are amazing multi-taskers and teachers. Rather than taking over your body and doing things for you, they are more like patient driving instructors that are gently showing your body what to do in a very supportive environment. We know they have a lot of physical effects (thank you scientists for all the research on that), but they are so much more than the individual components that have been researched. They help you to help yourself in a gentle and fascinating way.
Herbalist in Brighton and Hove
Recent Events
I have given a number of talks on stress, digestion, keeping your skin healthy from within and the menopause.

Contact me if you would like to know about future events on herbal medicine or to arrange a talk. Talks can be in-person or remote.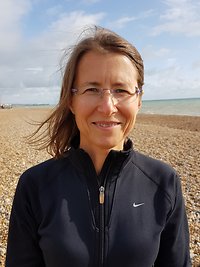 A little about me
I have diplomas in herbal medicine, naturopathy, iridology and aromatherapy and essential oil science. I have also completed courses on the female microbiome, balancing hormones, holistic herbal evaluation and clinical strategies and holistic therapeutics for herbal mastery.
How can a Herbalist help you?
Do you have symptoms that keep recurring even though you are treating them?

Do you feel generally under the weather, but have been told there is nothing wrong with you?

Are you putting up with painful periods or other debilitating symptoms just because you think that is normal or you are unsure whether you want to take hormones?

Do you just want to explore whether there are natural options for any condition you have?

Are you interested in whether herbs can be used to support you through any particular stages in your life?
What do people use herbs for?
There are many conditions people consult herbalists for, either to use herbs on their own or in conjunction with conventional or other complementary treatments. These include:


Digestive issues such as IBS, IBD, ulcers, reflux, constipation and diarrhoea.

Hormonal issues including menopause, menstrual problems, fertility and thyroid imbalances.

Stress related issues such as insomnia, anxiety, depression and headaches.

Circulatory problems including varicose veins, Reynaud's syndrome and haemorrhoids.

Infections and allergies, including chronic infections.

Skin problems such as acne, eczema and psoriasis.

Auto-immune conditions such as fibromyalgia.






Not sure if a herbalist in Brighton and Hove can help you?
If you have any particular conditions you want to address or are feeling generally run-down and are wondering if herbal medicine can help you, please contact me for a free 15 minute consultation.


For a full price list and more information on consultations please click here.